Seasonal Update
No rain to report in the Goulburn/Murray region this past week, the region experienced several frosts followed by nice clear days. Urea application continues while farmers try to capture any rainfall to wash it in.
The Bega Valley was one of the few areas that continued to suffer poor pasture growth due to low rainfall, this was the case until early last week, when 168mm of rain fell over two days. The weather this spring is unknown. The nine global weather models assessed by Agriculture Victoria forecast a wetter period for Victoria from July to December.
Only light showers to report the southwest WA, forecasts suggest there will be another dry two weeks. Hay crops are up and looking good at this stage with conditions hanging on.
Southeast South Australia have had 6-7ml's this week and daytime temperatures have been low. Crops continue to do well and once some milder weather arrives; crops will start to take off. Urea continues to be applied in the area.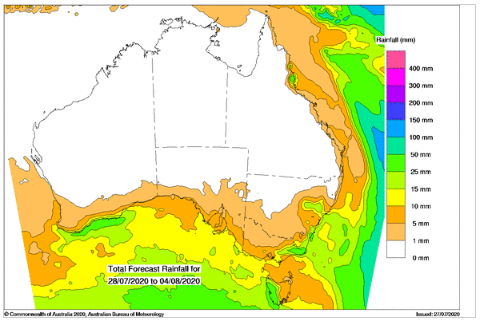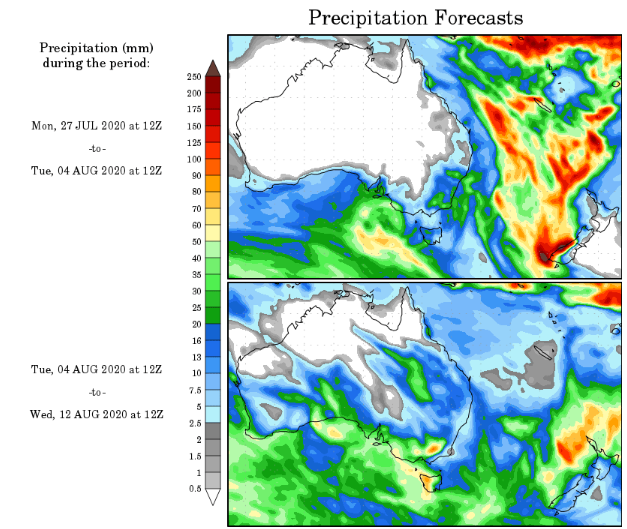 Trading and Marketing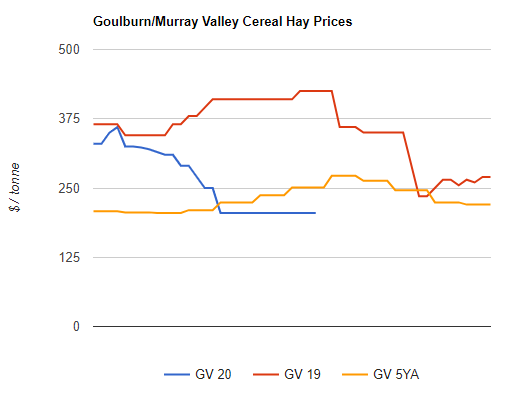 Victoria
The valley is still very green, and feed continues to grow. Pasture development is starting to pick up now with the mild days.
Cereal hay prices are under $200 a tonne ex-farm in places, levels not seen since July 2018 and $20 a tonne under the 10-year trend line. To be in the hunt for sales to price-conscious buyers, the ex-Mallee and Wimmera farm prices need to be at or under $200 a tonne for cereal hay and $70 a tonne for straw.
There is very little demand in the region, with enough feed on hand either in paddocks or in sheds. Dairy farmers in the valley have delayed their hay buying decisions pending the growth response of their pastures.
Those sellers in the Mallee and northern Wimmera are typically offering their vetch at $280 to $300 a tonne ex-farm and are not prepared to sell their hay at lower levels.
Some hay is still moving out of the region to Cooma (NSW), where it is still dry.
All prices remain steady this week.
| | | | |
| --- | --- | --- | --- |
| | Change | per t | |
| Cereal hay | +/- $0 | $190-220 | Steady |
| Lucerne hay | +/- $0 | $450-500 | Steady |
| Straw | +/- $0 | $70-100 | Steady |
| Pasture hay |  +/- $0 | $250-330 | Steady |
Western Australia
Many are trying to get by on what feed they have as domestic prices are felt to be just too expensive.
There is very little hay or straw left that is not spoken for in Western Australia. Straw, lucerne, and pasture are difficult to source. Growers have had to turn new inquiries down as they do not have the supply.
The export industry continues to dominate the WA market and is a solid indicator on pricing. Exporters continue to seek out quality hay and as a result, will set the price in the market for quality hay. Exporters are already in discussions with growers regarding new season hay and demand looks to be on the increase from last season.
No changes to pricing to report this week.
| | | | |
| --- | --- | --- | --- |
| | Change | per t | |
| Cereal hay | +/- $0 | $330-370 | Steady |
| Lucerne hay | +/- $0 | $450-490 | Steady |
| Straw | +/- $0 | $120-140 | Steady |
| Pasture hay |  +/- $0 | $200-220 | Steady |
South Australia
Demand remains slow in Southeast South Australia. There are reports of small quantities going north into areas that remain dry. There isn't a huge surplus of fodder in the area, but the inquiry isn't there either.
Parts of South Australia have reported some growers wanting to quickly offload last season's hay, whereas in New South Wales growers are not concerned and would rather carry over and build stocks up.
Demand was thought to improve as it does for most areas when feed is needed to carry over stock during the cold months but that has not occurred yet. Conditions need to be cooler and wetter for demand to pick up. Some dairy farmers further south that have been waterlogged have reached out for good hay.
No changes to pricing to report this week.
| | | | |
| --- | --- | --- | --- |
| | Change | per t | |
| Cereal hay | +/- $0 | $220-250 | Steady |
| Lucerne hay | +/- $0 | $330-350 | Steady |
| Straw | +/- $0 | $100-120 | Steady |
| Pasture hay | +/- $0 | $180-200 | Steady |
Pictures of 19/20 Season Crops
Hay: Oaten Hay JC-1 (Premium)
Specifications: Feels crunchy, no weather damage, sweet and fresh aroma, <1% Wheat & Barley, <1% Rye Grass, JC-1 Super colour (95% Green) and JC-1 stem size (<6mm).
Location: CANIAMBO, VIC, 3630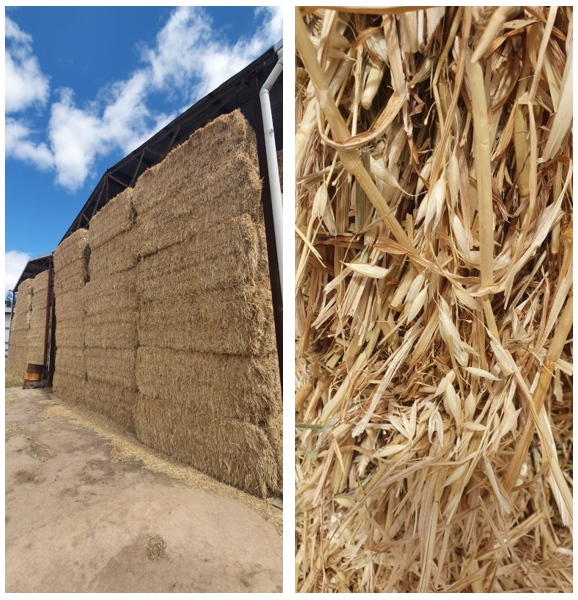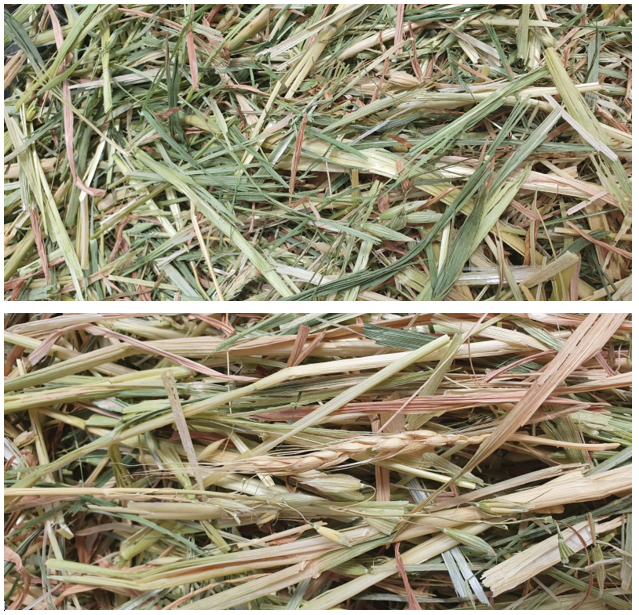 Pictures of 20/21 Season Crops
Hay: Oaten Hay
Specifications: Brusher Variety, estimated yield of 5mt/ha, soil moisture is okay, seeding date 20/5/2020, inspected 27/7/2020
Location: DINEE, VIC, 3571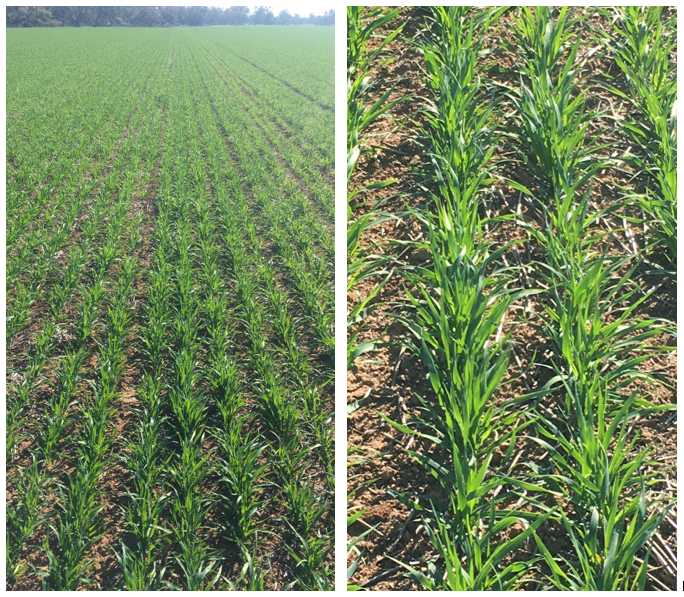 Sources: Bureau of Meteorology, Dairy Australia, WX Maps, Lachstock Research, Weekly Times, Grain Central, Mecardo Expert Market Analysis, AFIA (Australian Fodder Industry Association) & Feed Central.
By Katie Lindkvist, Wingara AG.