Seasonal Update
Demand is expected to be low for some time and growers want the ability to hold as much as they can on farm. Prices have remained steady this week. There is still very little movement across all states. Demand has not been there this winter as it has in previous years. Border closures and permit requirements are a concern for contractors as we start to approach the new silage and hay season. Crops are up and doing well across New South Wales, Victoria and South Australia. With most areas continuing to receive consistent rain.
Pastures and crops are responding to the longer days and warmer temperatures. Given the recent rainfall and early establishment of their crops and pastures, hay and silage producers remain optimistic for yields, but hay quality remains unclear.
Extensive rain is forecast across southeast Australia, with another 15-25mm tipped to fall over the Goulburn Valley and eastern Riverina this week.
The Goulburn/Murray Valley recorded 20-30mm last weekend. Light showers have continued to fall all week and the region is forecast for a wet week ahead. Urea continues to be applied to paddocks. Crops in the area have lifted following the rain.
Western Australia has received widespread rain has been recorded after several dry months, with up to 25mm in some areas. Confidence has been restored but more follow up rain is needed to finish off the season. More rain is still needed to finish the season off.
The Southeast of SA received 10mm of rain for the last week and another 15-30mm forecast for the weekend. The rain has provided a much-needed boot to soil moisture and crops in the area. Urea is going out and the first winter sprayings.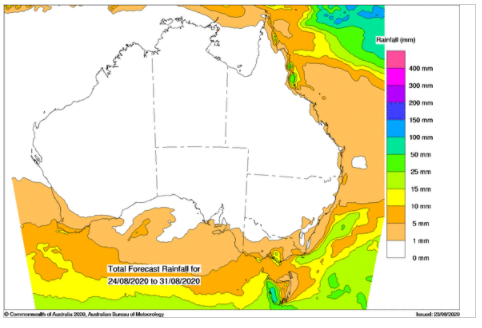 Trading and Marketing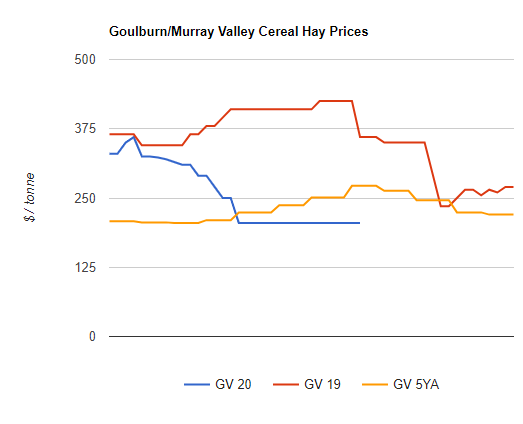 Victoria
There is currently very little demand in the area as winter hasn't been as harsh as first predicted.
Australian hay exporters can expect some tough competition in low grade hay markets and one way to compete is with supplies of high-quality hay. Victoria has been a favourable source of high-quality hay for exporters over the past two years, but drier conditions and smaller crops in Western Australia may be higher in quality this season. A dry September may still temper oaten hay yields and increase the grading of hay within the contracted payment scales of exporters, but low-quality hay may struggle to achieve prices of more than $180 a tonne ex-farm.
All prices remain steady this week.
| | | | |
| --- | --- | --- | --- |
| | Change | per t | |
| Cereal hay | +/- $0 | $190-220 | Steady |
| Lucerne hay | +/- $0 | $450-500 | Steady |
| Straw | +/- $0 | $70-100 | Steady |
| Pasture hay |  +/- $0 | $250-330 | Steady |
Western Australia
Reasonable hectares have been planted for hay this year. Cutting in the eastern growing areas will commence mid-September.
There is very little hay or straw left that is not spoken for in Western Australia. Straw, lucerne, and pasture are all currently difficult to source.
It is currently difficult to secure fodder until hits the market. Concerns are mounting that some areas will not produce as much due to the dry conditions.
There are reports of increased plantings for new season hay for export and there is always a possibility that this extra supply will be available on the domestic market.
No changes to pricing to report this week as there is near zero availability of fodder.
| | | | |
| --- | --- | --- | --- |
| | Change | per t | |
| Cereal hay | +/- $0 | $330-370 | Steady |
| Lucerne hay | +/- $0 | $450-490 | Steady |
| Straw | +/- $0 | $120-140 | Steady |
| Pasture hay |  +/- $0 | $200-220 | Steady |
South Australia
Demand remains very slow in the region. Victorian stores that purchase small squares from SA are more inclined to keep their stocks up at present due to COVID-19. Demand was thought to improve as it does for most areas when feed is needed to carry over stock during the cold months but that has not occurred yet.
Lamb growers in the area that have kept stock after the market dipped still have plenty of feed in paddocks.
The demand that was expected to be felt over winter has not eventuated. With most farmers being well enough stocked themselves and grass staying viable they haven't had to outsource for the extra roughage to carry their stock over.
No change to pricing this week.
| | | | |
| --- | --- | --- | --- |
| | Change | per t | |
| Cereal hay | +/- $0 | $220-250 | Steady |
| Lucerne hay | +/- $0 | $330-350 | Steady |
| Straw | +/- $0 | $100-120 | Steady |
| Pasture hay | +/- $0 | $180-200 | Steady |
Pictures of 19/20 Season Crops
Hay: Oaten Hay JC-1 (Super Premium)
Specifications: Feels crunchy soft, no weather damage, fresh aroma, <1% Rye Grass, JC-1 Super colour (95% Green) and JC-1 Super stem size (<5mm). Inspected 29/10/2019.
Location: DINGEE, VIC, 3571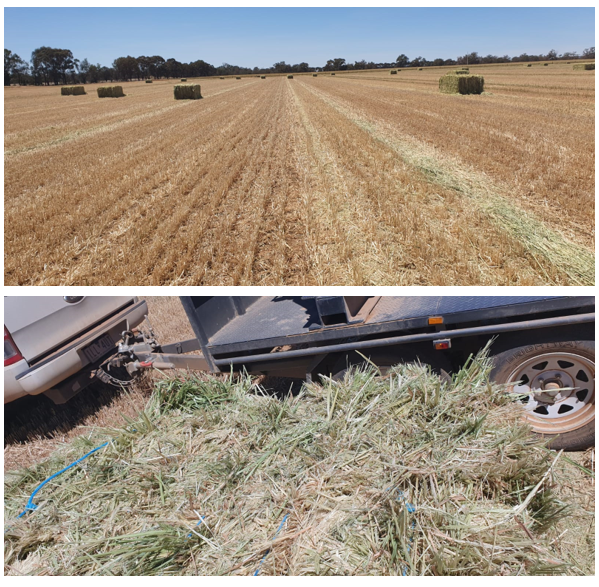 Pictures of 20/21 Season Crops
Hay: Oaten Hay
Specifications: Brusher Variety, estimated yield of 5-6mt/ha, soil moisture is good, seeding date 14/4/2020, inspected 14/5/2020
Location: Painswick VIC 3551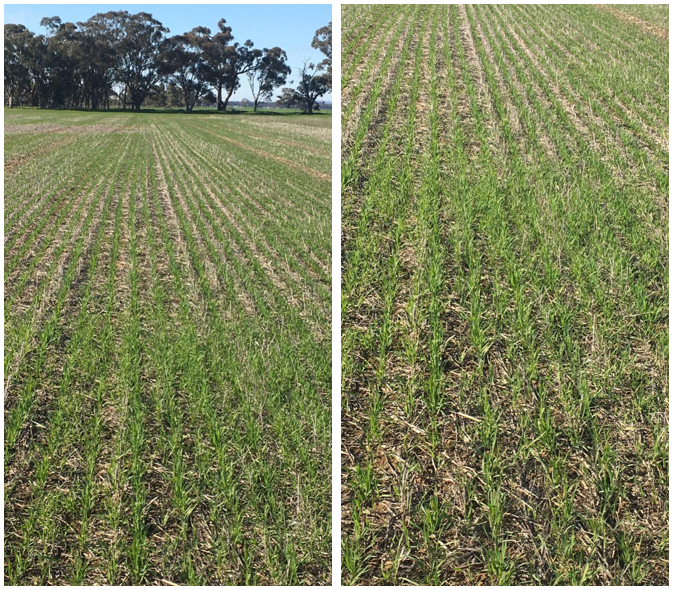 Sources: Bureau of Meteorology, Dairy Australia, WX Maps, Lachstock Research, Weekly Times, Grain Central, Mecardo Expert Market Analysis, AFIA (Australian Fodder Industry Association) & Feed Central.
By Katie Lindkvist, Wingara AG.