Seasonal Update
Rain fell in the Goulburn Valley late last week, with areas recording between 35 and 75mm of rainfall. There is plenty of green pick in the region following some good rainfall. Farmers are making the most of the moisture in the soil and are busy sowing crops this week.
With the change in feed available we have seen demand decrease throughout the country. While there is still some demand coming from some of the northern regions, this has eased, and many orders have been cancelled. With the decrease in activity, it has been reported that some truck drivers are offering discounted rates.
Trading and Marketing
Demand has eased in the region but remains strong. A lot more hay is coming onto the market from verbal contracts that have been cancelled and its easier to find quality feed.
It has been reported that many truck drivers have also lowered their fees. While supplies moved fast this year, with cancelled orders and a more optimistic outlook, there is more hay now available on the market.
Late sown crops will also provide some additional supply to the market. Hay and silage are still being made in both northern and southern regions.
Prices
Prices noted for this week:
Cereal hay: -$10 ($280-$340/t), prices eased this week.
Lucerne hay: +$50 ($550-$700/t), prices firmed this week.
Straw: -$15 ($90-$140/t), prices eased this week.
Pasture hay: -$35 ($300-$380/t), prices eased this week.
Pictures of New Season Crops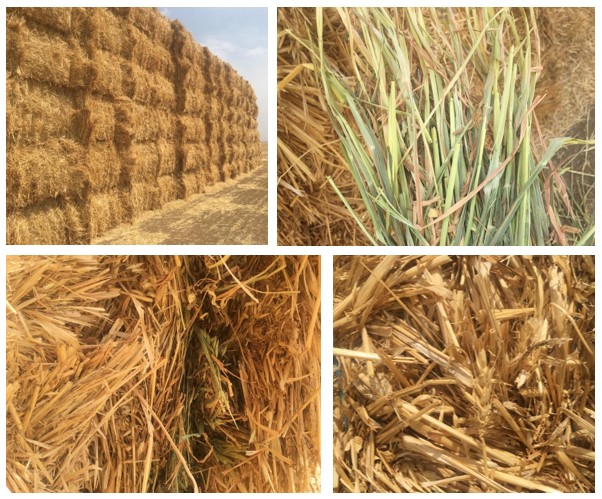 Hay:Oaten Hay P (JC-3)
Specifications: Crunching Soft, minimal spotting, sweet & fresh aroma, <1% Wheat, JC-2 colour (75% Green) and JC-1 stem size (<6mm)
Location: Nanneella, VIC 3561
Sources: Bureau of Meteorology, Elders Weather, Dairy Australia, WX Maps, Lachstock Research, Weekly Times, Grain Central, Mecardo Expert Market Analysis & Feed Central, Wingara AG Limited.
By Katie Lindkvist, Wingara AG.